As men grow older, the risks to male sexual health also increases for some. High cholesterol levels, increased blood pressure, and diabetes are among the common conditions that come up with old age. However, there are men who – on top of these conditions- are unfortunate enough to encounter sexual problems. This is where products like Xtend-Life's Male Rejuvenator becomes relevant.
Male Sexual Health
Every year, thousands of men are diagnosed with different types of sexual problems. In fact, every guy has the 50% chance of developing prostate enlargement by the time you blow out your 59th candle. This may be related to a declining quality of health associated with aging.
The different male sexual problems include, the general loss of libido, problems with ejaculation, and low sexual desire. On top of that, prostate problems also become very common with prostate cancer listed as one of the deadliest diseases at this age.
According to studies, about 5% of men already experience complete erectile dysfunction by the time they hit 40, and this number increases by 15% at age 70. This problem may occur at any age, but it is more prevalent in older men. These numbers can be quite scary, and there are several factors that can lead to it. But the good news is that there is something you can do about it.
Treatments
The available treatments for erectile dysfunction include hormone replacement therapy, penile implants, medications, and penile implants. For prostate problems, surgery and medications are the common treatments.
There are several options available, but one thing for sure is that it can put a serious dent in your finances. It can also be a stressful process, which may lead to serious consequences.
Preventive measures
As the old saying goes, "prevention is better than cure." This is something a lot of us take for granted, which is why we end up shelling thousands for medical care. So why not nip the problem in the bud? Why not focus your resources into promoting a healthy sexual health.
Xtend-Life's Male Rejuvenator is a supplement that claims to give you just that. It is an alternative treatment that gives you the nutrients your body needs naturally.
Xtend-Life's Male Rejuvenator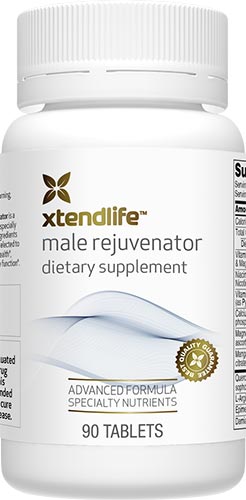 Xtend-Life is a company that is established way back in 2000 by father and son duo, Warren Matthews and Lance. It was their goal to find the best raw materials and compare them with the ones used by other companies. With this in mind,  the company's slogan goes, "Using science to get the best out of nature."
They moved on to develop a strong commitment in creating a pool of products that have a high quality and purity backed by clinical trials and independent laboratory tests. They also assure consumers with a Certificate of Analysis (COA) which is an assurance to customers that what is said in the label is what is in each tablet. It is also manufactured in GMP (Good Manufacturing Practice)-certified facilities, which definitely emphasizes the fact that they produce quality supplements.
Male Rejuvenator is marketed to be a natural supplement that helps promote a healthy sexual reproductive system.  It is formulated to help with libido problems, age-related energy problems, and sexual health concerns. It uses a combination of nutrients and herbal ingredients to provide the intended results.
Ingredients
Natural Supplements
Bromelain
L-Arginine HCL
Magnesium Ascorbate
Vitamin B3 (as Niacinamide)
Vitamin B3 (as Nicotinic Acid)
Vitamin B6 (as Pyridoxine Hydrochloride)
Vitamin C (as Calcium Ascorbate)
Standardized Herbal Extracts
Damiana
Epimedium Brevicornum
Grape Seed
Green Tea
Phytosterols
Piperine
Quercetin
Saw Palmetto
Silymarin
Tribulus Terrestris
The product is a combination of vitamins and herbal extracts that can help improve libido, age related energy problems, and sexual health problems. Contents like Gingko, Tribulus and L-Arginine help increase sexual pleasure and intensity. This not only promotes sexual health, but it also promotes better sexual experience.
It is also specified on the label that the product contains ingredients derived from soy, making it non-advisable for those who are allergic to it, or those with medical conditions that may react negatively with soy or soy derived products. It is also mentioned that Male Rejuvenator does not contain any dairy, gluten, peanut or shellfish.
How it works
The premise of this product is to prevent sexual problems. More than that, it also claims to protect your from prostate cancer, it reduces  discomfort from an enlarged prostate, and it also boosts natural testosterone production.* This action gives you back the sexual vigor you used to have while promoting better sexual health.* This is not only keeps you healthy on the physical aspect of things, but emotionally as well.*
Directions for use
As instructed on the label, you need to take 6 tablets per day split into 2 doses. So you can take three in the morning and another three in the afternoon. It can be taken with or after meals. It also said that you can reduce the dosage to 3 tablets per day, but you have to combine it with Xtend-Life Total Balance (a multivitamin supplement).
They provide intake protocols on their website which instructs you on how to pair Male Rejuvenator with other Xtend-Life products like Total Balance Men's and Omega 3/DHA Fish Oil. This is only an option which promotes better overall health. But if your aim is to improve your levels of sexual satisfaction and protect your prostate from any potential problem then just taking the product alone is enough.
Price and Purchase
The website is actually pretty simple and outright, unlike other brands which usually have a complicated ordering process. A bottle of Male Rejuvenator is composed of 90 tablets, and it costs $52.30. On the page, you just have to click the "ADD TO CART" button to make an order before specifying the number of bottles you need.
Pros
Being part of the Xtend-Life group of products certainly gives an edge to this product, and it is a big indicator for its quality
It is formulated with herbal extracts which has long been recognized by studies to promote male sexual health.*
It promotes normal prostate function, which is a major problem with elder men.*
This product earned good feedback from other consumers. It is not something seemingly anonymous because there are a lot of sites out there that mentioned it and acknowledge its effectiveness.*
Cons
Although it is advertised to be a natural preventive measure, you still have to consult this with your doctor. The fact that it contains herbal extracts may create certain reactions with any medications that you may be using.
It requires too many tablets to be taken every day.
Xtend-Life products are a bit more expensive than other similar brands.
Final Verdict
I have reviewed other supplements from Xtend-Life before and the common denominator among these products is that they work and are of quality. Having all these certification which verifies its effectiveness is definitely a plus that I would want to invest in anytime, instead of just getting fillers and a host of empty promises on the label. If there is one thing that this product has proven from the feedbacks that I saw, is that it actually delivers.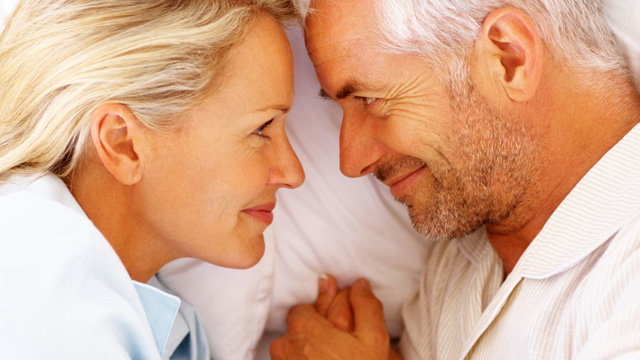 Male Rejuvenator is definitely not cheap, but if you consider the quality you are getting, you can say that this is a good investment. With sexual problems becoming more prevalent in men by the year, it is important that you protect yourself only with products that work. I would definitely recommend this brand because it has the studies and the actual results to back up its claim.
Xtend-Life's Male Rejuvenator
Xtend-Life's Male Rejuvenator is a product that promises to promote a healthy sexual life and prevent life-changing problems in your old age.
Xtend-Life's Male Rejuvenator
Date Published: 08/13/2015
This product is a supplement formulated for men to prevent sexual problems that is very common in old age.
*The claims provided by this product may not be the same for everyone due to the fact that every person reacts differently to the ingredients found in this formula. It is also for this purpose that you take caution when using this product. These claims have not been evaluated by the FDA. It is best to seek medical advice before taking any supplement.